Term 1, Week 1 Newsletter
Principal's Message
What a great start to the new year! After beautiful summer weather children and staff returned enthusiastically and ready for the exciting year ahead. We welcome our new staff, students and families. When I have the opportunity to show a new family around the school I explain that we pride ourselves on being a welcoming place. I've witnessed many special moments this past week where children have introduced themselves to new students, asked them to join their games and offered their hand in friendship. At our first morning assembly I reminded the gathering of our school mission statement:
Loving like Jesus, Growing together as Friends and Learning for Life.
I look forward to working with you all in 2023 to provide the best possible learning opportunities for all our students. Please come along on Wednesday evening for our important Parent Information Evening.
New Students
We welcome our new Yr 1-6 students to the St Finbarr's community.
Bo, Jacob, Amalfi, Cormac, Charlotte, Millie, Marlia, Noah, Landy, Edie, Orlando, Wyatt, Eli, Ivy and Oliver.
New Staff
A warm welcome to new staff at St Finbarr's.
Mr Lachlan Dwyer - Year Six
Miss Brianna King - Kindergarten
Mrs Rachel Mitchell - Kindergarten
Mrs Abbi Powell- Kindergarten
Mr Blake Kernaghan - Teacher Assistant
Mr Matthew Bermingham-Teacher Assistant
Mrs Robyn Jones - School Counsellor
Parent Information Evening
A Parent Information meeting will be held on Wednesday the 8th of February. This is for all parents (not students) and will commence at 5.30 pm in the school hall. There will also be the opportunity to meet the class teachers and visit the classrooms at 6 pm, with teachers repeating their session at 6.20pm to allow time for those parents with other classrooms to visit.
Friday Assembly
I would like to invite parents to join us this Friday, 2:10pm in the school hall for our first school assembly. Student awards will be presented, all welcome.
New Uniform Guidelines
An important goal for the school this year is to ensure the school uniform is worn correctly and students are proud to be wearing regulation items of clothing. There are no changes, only a commitment to ensuring students are following the uniform regulations which were agreed upon on enrolment. Reminder notes have been distributed to families this week and we thank you for your support in this area. The majority of families are very supportive of our commitment in this area. Sports Uniform days for all year groups across the school are Monday and Friday.
School Safety
During the holidays a new school entrance gate was installed on the school playground. This will allow a safer entry and exit point for the students negating the need to use the car track for pedestrians. Police visited the school last week and asked us to remind families of the road rules in school zones.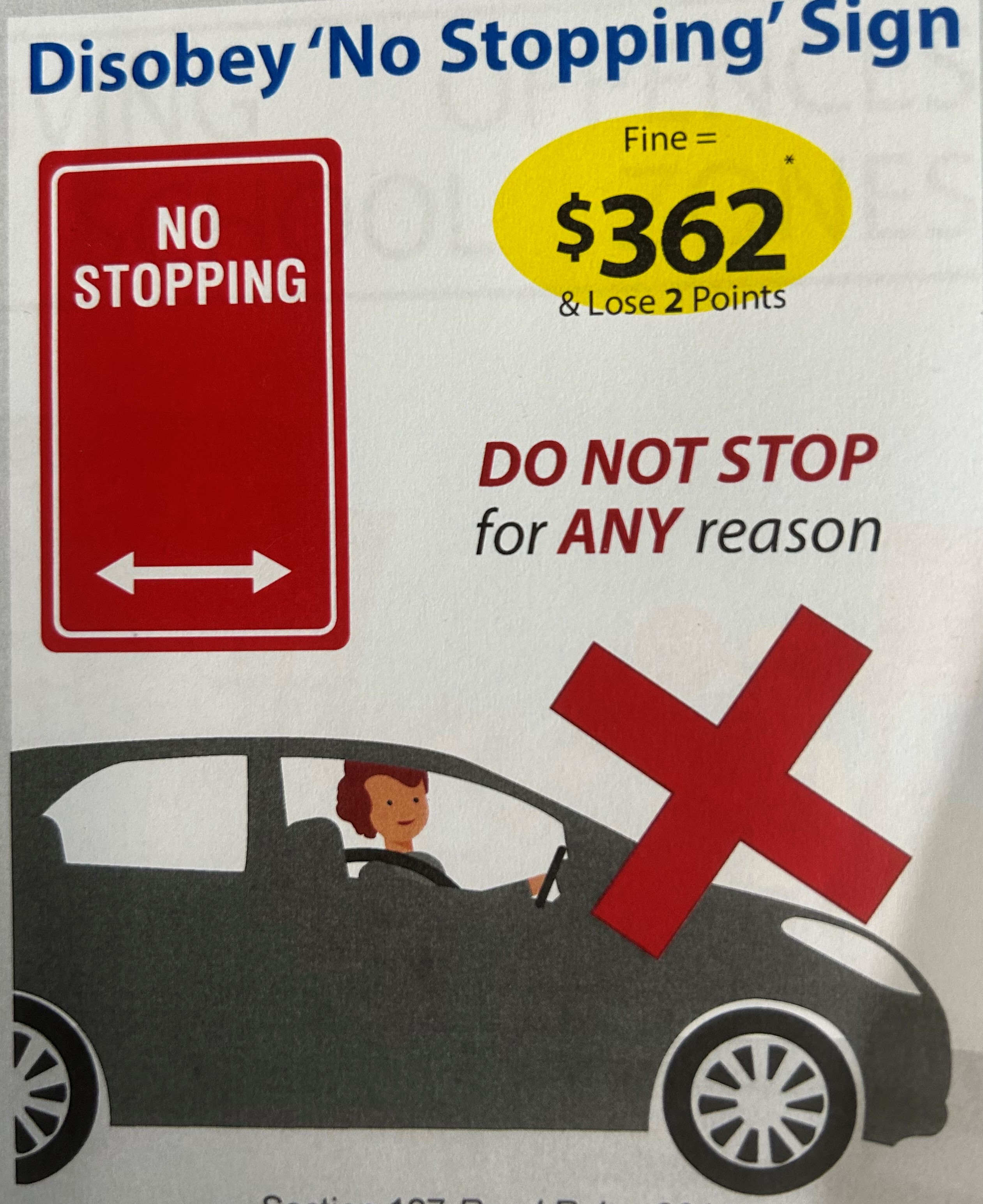 Canteen
Thank you to those parents who have offered to assist in the canteen. Children love nothing more than having Mum or Dad at school and involved. Canteen commences next week with a limited menu.
Learning Dispositions
We have highlighted six key Life Skills at St Finbarr's. Each term we choose two of these and build lessons around them. Our Learning Disposition for the first half of the term is "Collaboration". In class lessons we will be focusing on working productively and fairly with others. Teachers will be distributing playground tickets to those children who are seen collaborating and setting an example to others.
Can you help?
We have twenty cubic metres of pine bark to distribute in the Nature Play area. Please let us know if you have any spare time to assist. A wheelbarrow and steel rake would be beneficial. The children are loving this creative space which is so unique to schools in Australia.
Yours in Partnership,
Tim Bleakley
Principal
After School Activities
2023 School Fees
Dear Parents,
I am writing to outline the breakdown of school fees for 2023.
For 2023 there has been a 3% increase to the tuition fees to match the CPI increase.
Fees for 2023 will be billed at the beginning of each term. Term 1 fees have now been billed, please refer to your Compass APP to view your account.
Term 1 fees now include all the levies for 2023, except the building levy which will be billed each term.
Statements are emailed monthly from bbpfinance@lism.catholic.edu.au, fees are payable within 30 days, with preferred payments methods being via the Compass App and Bpay. You can also pay cash and EFT through the school office.
Our ability to provide quality Catholic education for every child is dependent upon every parent paying their school fees. If you expect any difficulty in meeting this commitment please contact myself or Alison Mason as soon as possible (tim.bleakley@lism.catholic.edu.au) (alison.mason@lism.catholic.edu.au).
Please refer to the attachment below which outlines the purpose of each levy, followed by the amount.
Mission
Welcome Back
It has been so wonderful to see St Finbarr's filled with students and families over the past week.
Welcome to our returning students, parents and staff and we warmly welcome our new staff, new students and parents, especially our new Kindergarten children and their parents all of whom bring new energy, new enthusiasm and new vision to our school community.
Term One presents us with many opportunities to gather as a school and parish community, for the information on these celebrations please see below.
Whole School Opening Mass
Dear Parents and Carer's,
You are all warmly invited to our Whole School Mass next Friday the 17th of February at 9:30am. This Mass will be a very special occasion as it will be the first school Mass for all of our Kindergarten students and our Year 6 students will be acknowledged as our 2023 School Leaders.
Ash Wednesday
Wednesday the 22nd of February is Ash Wednesday.
Ash Wednesday marks the beginning of Lent which lasts for 6 weeks. We call it Ash Wednesday because many Christians around the world receive a cross of ashes on their forehead.
Ashes are a sign of sorrow and repentance that have been used by God's people for hundreds of years. The cross is a sign that signifies that we are not perfect but that we are followers of Christ and believe that He is always with us and knowing this, we can be hope-filled people who encourage, inspire and support others and help them to rise up and live with an optimistic and cheerful outlook.
As people of Christ, we can become beacons of hope to others.
Sacrament of Confirmation
Dear Parents and Carers,
You are warmly invited to join Fr. David Gilbey, Parish Priest of Holy Spirit Parish and St. Finbarr's school staff at the Confirmation Parent Meeting that will take place on Wednesday the 1st of March, 6.30pm at St. Finbarr's Church, Byron Bay.
Any student in Year 3 or above who is a baptised Catholic is able to receive this Sacrament. Bishop Greg's current Sacramental Policy for the Diocese of Lismore is for Confirmation in Year 3.
This meeting will provide you with information in respect to the Sacrament of Confirmation and give you an opportunity to register your child for the programme for 2023.
Sacraments are such an important part of your child's faith journey, and therefore, it is necessary that at least one parent attends this meeting. This will enable you as parents and carers to understand and engage with the process your child will be actively participating in as part of their preparation of the Sacrament.
Children are not required to attend this meeting, however, part of the preparation will include parents and students together attending the dates below. Please note the dates below include Saturday Masses at St. Finbarr's Byron Bay and the Sunday Masses at St Kevin's Bangalow. You are only required to attend one of these Masses each weekend.
If you have any questions or concerns regarding the meeting please contact the Parish Office on (02) 66 85 6260 or email stfins@bigpond.com
Sacramental Brochure 2023
Please see below the 2023 Sacramental Brochure. If you require a hard copy, they are available at the school office.
Yours in Partnership,
Mrs Sonya Piccoli
AP Mission and Additional Needs
Learning & Teaching
Welcome Back!
What a beautiful start to the Term. It has been so nice to reconnect with the students and families and hear all about everyone's holidays. A big welcome to our new families too.
On Friday week we welcomed our Kindergarten cohort. We have been very impressed with the way they have settled in and handled their first few days of "big school". Already they are learning the routines, making new friends and showing us just how amazing they all are. Well done Kindergarten!
Kindy Day 1
Prev
Showing images
1 - 8
of 13
Next
Mathematics Interview Assessment (MAI)
We had a great day yesterday with teachers in Yrs 1-6 meeting with individual students for their maths assessments. When not involved in an interview with their classroom teacher, students rotated through six activities throughout the day. These included; AFL Skills, Dance Fever, hockey skills, meditation, visual arts and mindfulness. We are grateful to the organisations who gave their time to us and to our staff who contributed with running activities or supervising students.
Next Monday will run the same and will be another opportunity for students to learn new skills, participate in team activities and / or work with their teacher 1:1 for their Mathematics Interview. The data gained from these assessments will assist class teachers to plan their maths lessons to assist individual student growth and achievement.
Meet & Greet Meetings
Parent/Teacher Meet & Greets will be held in weeks 4 & 5. These meetings are an opportunity for you and your child to meet with the teachers and share with them information about your child and their learning. As it is only early days this is not a progress / academic report style meeting.
You are instead encouraged to share your child's strengths and interests, your goals for them for the year and any other interesting or helpful information that will support your child throughout their 2023 learning journey.
Interviews are strictly 10 minutes and can be booked via COMPASS. The booking system will open on Wednesday evening for you to book in your times.

Communication
As you are no doubt experiencing, there are so many different ways to engage with and receive communication from us here at St Finbarr's.
The most important one is COMPASS. Please ensure you are logged on and can access your child/rens pages on this platform. All class teachers will use COMPASS in order to communicate directly with you. The power is that staff can communicate upcoming excursion information, reminders, but most importantly, they can engage with you as partners in their child's learning. The teachers can share the learning in class, and as parents, this gives us valuable insight into our children's learning, and how we can support them at home. All excursion permission and payment is completed using COMPASS along with canteen ordering (when our canteen is up and running). If you are having difficulty signing in to COMPASS please contact the office for support.
We have our fortnightly newsletter; which announces our student awards for upcoming assemblies, as well as important information from Leadership and lists upcoming events. We also showcase class work, photos of learning and school life in our Newsletter.
We have a School Facebook page, which often shares "good news" stories, as well as advertises upcoming events, and notices. On top of this, we also have a St Finbarr's Second Hand Uniform page on Facebook - which allows parents the opportunity to buy/swap/sell any uniforms within our school community. If you haven't already done so, please request to join this group (it's a private group) so that you can access second hand uniforms if you wish.
We have the St Finbarr's Instagram account, which is similar to our FB page, in that it shares "good news" stories, but also has added features of creating "Highlights" and "Reels" to share school photos and events.
As we have outlined previously, there is no place for students to have mobile phones, smart watches and/or other devices at school and if students bring these to school and use them inappropriately, there are very serious consequences. If children must bring devices with them to school, they must remain in their school bag while the children are on the school premises. All students have been taken through our ICT Usage Agreement. These will be coming home in the next week and we urge parents to also go through these agreements with your child/ren.
NAPLAN
The National Assessment Program – Literacy and Numeracy (NAPLAN) is an annual assessment for students in years 3, 5, 7 and 9. Students will undertake the 2023 NAPLAN assessments between the 15th and the 27th March. NAPLAN is made up of tests in the four domains of Reading, Writing, Language Conventions (spelling, grammar and punctuation) and Numeracy. NAPLAN assesses skills in literacy and numeracy that are developed over time through the school curriculum. NAPLAN is not a pass or fail type test, but rather shows how individuals are progressing against national standards for all Australian children. Teachers will meet later in the year to analyse the data created from these assessments and look for ways to improve the teaching and learning cycle here at St Finbarr's.
Yours in Partnership,
Lauren Magnus
Assistant Principal - Learning and Teaching
Swimming Carnival
Prev
Showing images
1 - 8
of 17
Next
Student Awards
Community Notices
Byron Bay FC Soccer season registration now open!

Registration for Byron Bay FC now open for 2023 season at playfootball.com.au. Miniroos mixed and all girls teams available in age groups 5-1. Youth competitive from 12 and up, training starting soon! Season and registration information available on our website https://www.byronbayfc.com.au/miniroos and Byron Bay FC social media facebook.com/ByronBayFC.

Regards,Kerry NorthcottByron Bay Football Club
Byron Bay Memorial Recreation Grounds
: 0499 655 928
e: football@byronbayfc.com.au
w: byronbayfc.com.auf: ByronBayFC
PO Box 1482
BYRON BAY NSW 2481 ABN 26 603 972 241

Bangalow Soccer Club
Females in football are shining brighter than ever before, and 2023 is set to be the biggest year yet for Women's football.Bangalow Bluedogs Soccer Club is striving to increase female participation in football - our goal is to have a female team registered in every division.
We want you to play with us!We promise to create a community that is supportive, inclusive and offers equal opportunity.whether you've played before or have wanted to give it a go, we have a place for you.
We are particularly looking for females to make up an Under 11s or Under 12s all girls team - please call Tara (Bluedogs Female Liaison) on 0427 895 700 if your daughter would like to join this team.
Registrations are now open and teams are starting to form. Go to bangalowbluedogs.com.au and click Register.